Defense Exports Set to Decline
Posted by: Victoria Kickham
New report shows global defense exports will slide in 2018, though U.S. remains global leader.
The defense market continues to be a hot topic in supply chain circles, as spending increases remain on the table in the United States and elsewhere around the world. But a separate report issued this month by market researcher IHS Markit predicts a decline in the global defense export market—the first such slide in eight years.
In its annual Global Defense Trade Report, released July 19, market research firm IHS Markit is forecasting a decline in the global defense export market by 2018, citing an export backlog—orders placed but not yet delivered—that has fallen by about five percent since 2016 and is on track to decline over the next three years.
"For the first time, we are forecasting a decline in our expectations for the global [defense] export market. This is happening for a number of reasons, including falling energy prices, increasing domestic production and the world simply pausing for breath after such a long run of increases," said Ben Moores, senior analyst, Jane's by IHS Markit.
"Traditionally, deliveries have slipped to the right, so it could well be that the fall in the total market comes in 2018. This would be the first fall since our records began in 2009," Moores added.
Indeed, it is a switch when compared to recent years. Defense trade deliverables grew substantially in 2016, according to the IHS annual report; markets expanded by more than $4 billion to reach $62.5 billion as imports rose despite global defense spending falling between 2010 and 2013.
The report identifies the largest importers and exporters of defense equipment; key findings were:
Middle Eastern countries imported $21 billion in defense equipment in 2016—one third of the global market—and will import at least $22 billion annually for the next four years.
Saudi Arabia increased its lead as top global importer, now importing nearly three times as much as its closest rival, India. This dominance is set to continue for at least five years with further large aviation, vehicle and naval orders, the researchers said.
The United States remained the highest exporter in 2016, supplying $23.3 billion worth of military goods.
Military imports throughout Western Europe rose from $7.9 billion in 2013 to $8.9 billion in 2016. This climb takes Western European imports back to 2010 levels.
There are large order backlogs in Asia, including Japan ($14 billion), South Korea ($12 billion) and Taiwan ($13 billion).
There is a significant rise in defense export opportunities to Vietnam, Indonesia, Taiwan, Iraq, and Egypt.
The news here at home is that the United States remained the highest exporter in 2016, supplying $23.3 billion worth of goods and equipment in 2016, compared with $21.5 billion in 2014. The U.S. dwarfs its nearest competitor, Russia, which supplied approximately $6.3 billion in goods and equipment. The United States' primary export strength is in its aerospace products, which is set to continue with strong orders in place for the F-35 program.
For the third straight year, Saudi Arabia was the primary recipient of American military equipment in 2016, the report showed. Political uncertainty may affect the U.S.'s 10-year backlog, however, potentially putting projects slated for Saudi Arabia, United Arab Emirates, and Qatar in question.
Still, the Middle East remained at the top of the imports list in 2016, as the largest Middle Eastern defense importers—Saudi Arabia, UAE, Algeria, and Iraq—were among the top importers in the world, taking in a total of $15.2 billion in defense systems. This figure is up from $9.9 billion in 2014, and represents more than all of Western Europe's imports combined, the report showed.
"Saudi Arabia's 2016 imports grew from $4.9 billion to $8.3 billion—an increase that is three times more than the entire Sub-Saharan African market," Moores said. "As the Middle East has assets against which it can borrow until oil prices recover, we expect to see sustained growth in defense spending for the next few years." Based on the existing order backlog, IHS forecasts that this region will continue to import an annual average of $22 billion in equipment over the next four years, before dropping off sharply after 2020.
The report also shows that Eastern Europe holds a strong backlog of defense orders, and that Asian imports are growing as well. Analysts identified the following countries as the fastest-growing opportunities over the past year: the Philippines, New Zealand, Oman, Algeria, Chile, Belgium, Portugal, Luxembourg, Colombia, and Germany. Top global import opportunities over the next 10 years are: Saudi Arabia, India, UAE, Indonesia, and Algeria.
Despite the uncertainty over spending and the declining export market, military and defense industries remain hot areas for the electronics supply channel, due in no small part to the proliferation of electronics in every aspect of life—military equipment and systems included.
Victoria Kickham
---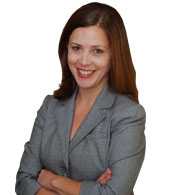 Victoria  Fraza Kickham is a Boston-based freelance writer covering manufacturing, distribution and supply chain issues. She is the former managing editor of Industrial Distribution magazine, and her articles also have appeared in The Electrical Distributor magazine, Globalpurchasing.com,
Electronic Design, and Machine Design magazines. Contact her at victoria.kickham@gmail.com and follow her on Twitter: @vfkickham.
View other posts from Victoria Kickham.
View other posts from Victoria Kickham.