TTI Family of Companies Join Together to Fight Breast Cancer
Fort Worth, TX – October 10, 2017 – Showing support for breast cancer awareness, the TTI, Inc. Family of Companies – Mouser, Sager, and Symmetry, joined forces this year to participate in a special fundraising project to battle breast cancer.
In support of the Susan G. Komen Foundation, the TTI Marketing Department designed a t-shirt expressly for the TTI Family of Companies. Showing there's strength in numbers, employees purchased more than 1,700 t-shirts that features a powerful image of a female superhero doing battle against breast cancer.
A portion of each t-shirt purchased by employees was earmarked for the foundation and in addition, The Family of Companies matched each contribution, providing a total donation amount of $10,578 going to Susan G. Komen.
For more than a decade, TTI has been a proud sponsor of the Susan G. Komen Foundation's mission to research causes, explore new treatments and search for a cure to end breast cancer.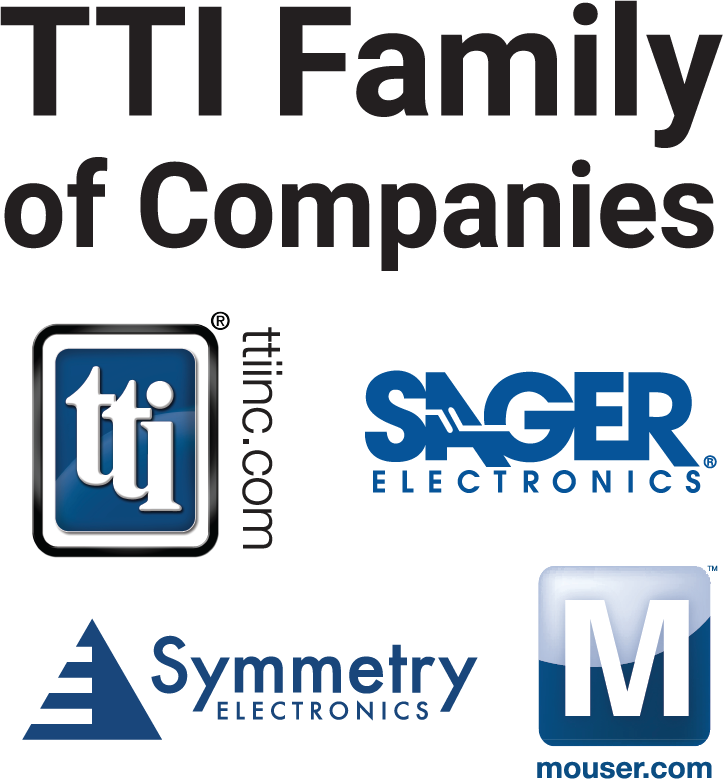 About TTI
TTI, Inc., a Berkshire Hathaway company, is an authorized, specialty distributor of interconnect, passive and electromechanical (IP&E) components and the distributor of choice for industrial and consumer electronics manufacturers worldwide. Broader and deeper inventory, leading-edge products and custom supply chain solutions have established TTI as the leading specialist in electronic component distribution. Globally, the company maintains two million cubic feet of dedicated warehouse space containing over 850,000 component part numbers. Along with its subsidiaries, Mouser Electronics, Sager Electronics, and Symmetry Electronics. TTI employs over 5,400 employees and is represented in over 100 locations throughout North America, Europe and Asia. For more information about TTI, visit www.ttiinc.com